Breath better, sleep better, feel better!
Sinus Questionnaire
Is it a cold, allergies, or a sinus problem? This determination can actually be quite challenging, which is why we often rely on CT imaging and nasal endoscopy to determine the exact nature of the many symptoms shared by these conditions.
Viral illnesses are generally short-lived, but allergies and sinus problems can share many symptoms and last months or year-round. Inhalant allergies and exposure to other irritating airborne particles (such as dust from wood or metal working) tend to worsen these symptoms similar to chronic sinusitis.
If you suffer from nasal congestion, excessive drainage, pressure or pain in your sinuses, snoring, decreased sense of smell, or any other symptoms that might indicate problems in your nose or sinuses, this Sinus Quiz (SNOT-22) can help you determine if they warrant further evaluation in the clinic.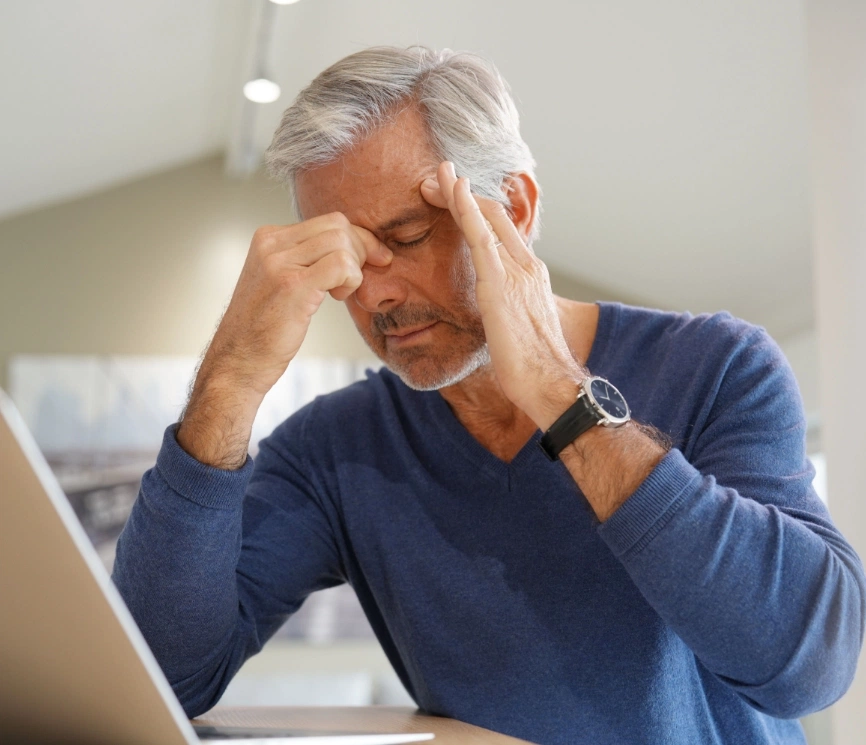 How Severe are Your Sinus Issues
The SNOT-22 Sinus Quiz is a validated questionnaire shown to help predict patients whose symptoms reflect sinus problems and would benefit from treatment of their condition with anticipated improvement in quality of life.
The average score in the absence of sinusitis is between 7 and 10. Mild scores range 8 to 20, moderate scores range 21-50, and severe scores >50. Any scores of 30 and above suggest the potential to significantly improve quality of life with interventions as indicated by findings on examination, imaging, etc. in the ENT clinic.
0 = No problem
1= Very mild problem
2= Mild or slight problem
3= Moderate problem
4= Severe problem
5= Problem as bad as it can be